04/12/14
SWARM 2nd General Assembly
Birmingham University, Edgbaston Campus – 30th and 31st October 2013.
The participants of the SWARM project met for their second General Assembly in Birmingham on the 30th and 31st October 2013, one year into project. The meeting provided an opportunity for the partners to present the activities of the first phase of the project and discuss plans for future phases.
Two Microcab vehicles developed by Coventry University and already in use in the UK were available for the participants to get hands-on experience with innovative zero-emission transport solutions. The Microcab vehicles are small, highly efficient, 4 seaters, with a range of 180 miles and a top speed of 55 mph.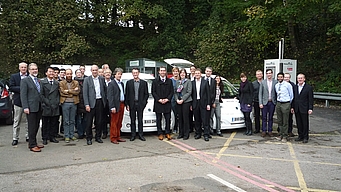 Figure 1: SWARM project partners at the autunm 2013 General Assembly
Over 90 vehicles built by three European manufacturers (Microcab, Riversimple and H20) will be driven by users in a variety of real-life operating environments as part of the demonstration activities to be undertaken by SWARM.
The vehicles in the project are low-cost, high fuel-efficiency passenger cars specifically designed for city and regional transport. Equipped with electric drivetrains and fuel cells running on hydrogen, the only exhaust product from the vehicles is water.
Companies and individuals willing to trial the vehicles during this demonstration stage have the opportunity to be a zero-emission transport leader and are invited to contact info[at]swarm-project.eu.
For more information, visit www.swarm-project.eu or contact info[at]swarm-project.eu