10/11/15
First vehicles of MicroCab in Coventry
A key milestone has been achieved by Microcab and the University of Coventry with the first two SWARM vehicles entering into operation and with the reopening of the hydrogen refuelling station (HRS) at Coventry University. Since the two H2EVs have been delivered to the project, they have completed a combined distance of 192 miles and attended a number of events, including the launch of the ITM Power HRS in Sheffield. Furthermore Birmingham University's HRS will shortly reopen, consolidating further the hydrogen refuelling network in the Midlands. The reopening of the Coventry and Birmingham hydrogen refuelling stations follows essential maintenance and recertification processes.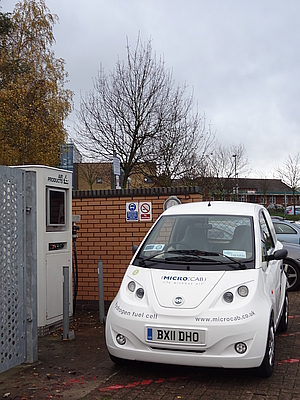 The recommisionned station at the University of Coventry.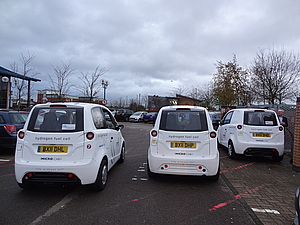 The fleet of H2EV in Coventry.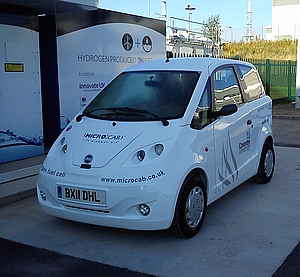 Microcab H2EV at the opening of ITM Power station, Sheffield.
For more information on activities undertaken by MicroCab, please visit their website: http://www.microcab.co.uk